Which U.S. City has most Nepalese restaurants?
We were driving along the U.S.-Mexico border and were about 25 miles away from El Paso, TX. I craved for some momos.
BLOGS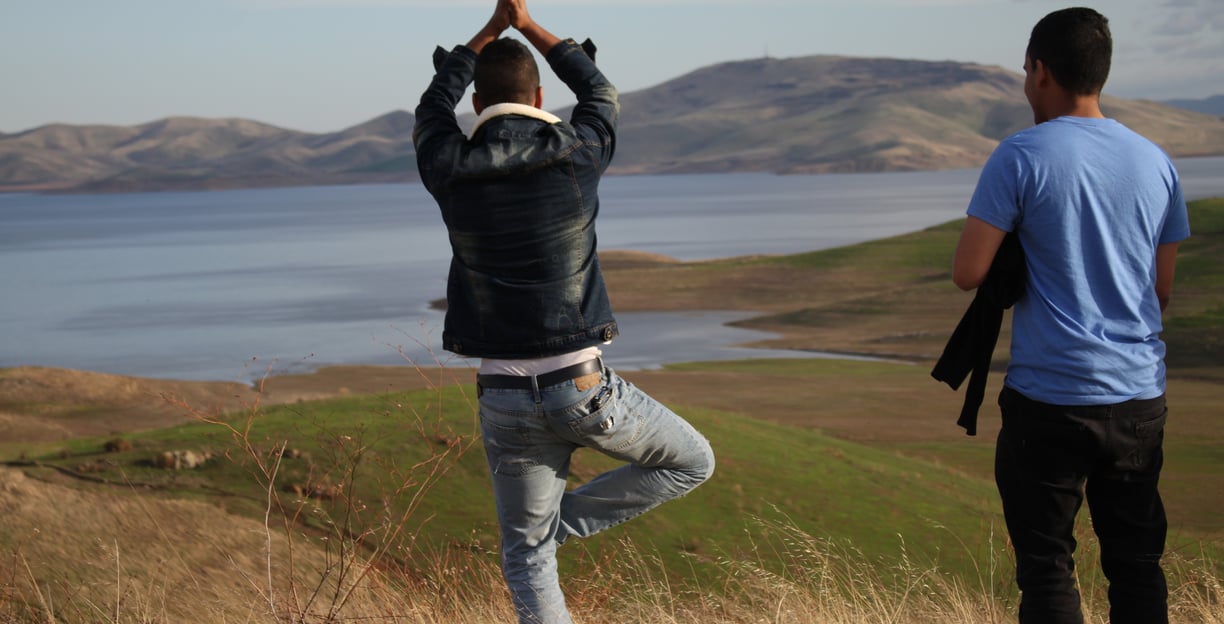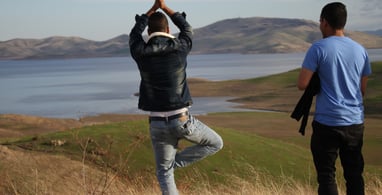 The group stop for quick break in a reservoir on the way to Las Vegas, circa 2017
The tires hit the gravel on a loop as our rented seven-seater SUV pierces through warm West Texas air. My ill-mannered friends try out their stand-up routines at each others' expense that does periodically break the interstate's deafening silence and white noises. After more than 10 hours on the road, we decide to make a stop, longer than the restroom and drink breaks we had been taking. Hundreds of miles still remain on our hastily-made road trip to the West Coast. The sun had set hours earlier.
I whip-out my phone after stretching my legs at a closed gas station parking lot. And without much thought, I type on the Google bar, "Nepali restaurants around me."
We were driving along the U.S.-Mexico border and were about 25 miles away from El Paso, TX. My Google search did not yield the result I was hoping for. But what was I thinking anyway? Of course, this place didn't have any Nepali restaurants.
I wasn't satisfied. Why weren't there any Nepali restaurants?
I imagined a plate of momos and that made me even more disappointed. All I could keep thinking was enjoying a steamed ball of perfection dipped lavishly in spicy achaar. Maybe that's a stretching it. But I was definitely serious about some Nepali food action.
In the end, we had to make do with some chicken sandwich made by a local franchisee of a global corporation.
This has happened to me on multiple occasions. Yes, the idea of traveling means to accustom oneself to the host place's culture, which food is also a part of. I know. However, the heart wants what it wants. And a good portion of dal-bhat-tarkari sometime does wonders to my touristy body, mind and soul.
Whenever I plan to travel to a new city, knowing there are Nepalese establishments that can meet my hungry needs makes the whole thing a tad bit better.
Unfortunately, every city in the U.S. will not have Nepali restaurants. Your chances of finding a Nepali restaurant nearby are highly likely if you are traveling to one of the following cities:
Most popular name: A quarter of the restaurants were named "Himalya" or "Himalayan"
The restaurants are specific Nepalese establishments, and not simply an extension of a Indian food outlet. (Early 2020 numbers)
While there are Nepalese restaurants in surprising places – like Anchorage, Alaska or Flagstaf, Arizona – these seven cities has the highest concentration of Nepalese restaurants in the U.S.
New York has the most number of Nepalese restaurant locations, compared to all other large U.S. cities.
New York City, for decades, has been the melting pot. The city has a thriving Nepalese population. According to the Asian American Federation, more than 6,700 Nepalese-Americans calls New York home. When so many individuals of the same ethnic group live in a community, it's expected to have their food and culture grow just as much.
However, economics and demographics are rarely static. In recent years, many Nepalese have been flocking to the state of Texas, particularly the Dallas-Fort Worth area. The Dallas-Fort Worth metroplex caters to family and individual general wellbeing. The region is inching closer to beat out New York as the destination of choice for Nepalese diaspora. As a result, Dallas-Fort Worth stands close second with 20 restaurant locations that offer Nepalese food.
As more Nepalese entrepreneurs look to start their business ventures, more restaurants are bound to pop up sooner than later.
Note:
The restaurant data was only collected and complied for this blog and not suggested for any official use. The locations are registered as "Nepali restaurant" in Google My Business listings.